Hong Kong's secret night meal
(Image credit: Sarah Treleaven)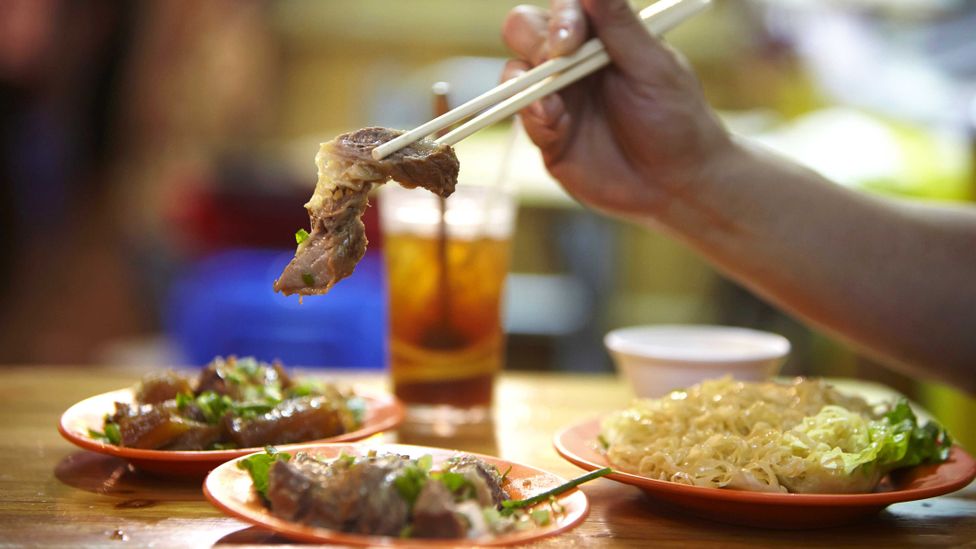 Hong Kongers revere food so much that they've created a little-known fourth meal that's only eaten after dark.
E
Even as the sun sets over Victoria Harbour, Hong Kong's streets stay full. Well past midnight, visitors can find wooden junk boats sailing across the moonlit water, streets colourfully lit by intricate neon signs, crowded night markets selling everything from knockoff sneakers to bags full of goldfish – and, of course, the warbling sounds of karaoke cutting through the fog-like humidity. But despite the seemingly limitless preoccupations of high-density Hong Kong, it's the food that stands out as the true 24-hour cultural obsession.
In fact, Hong Kongers revere food so much that they've even created a little-known fourth meal – siu yeh (night-time snack) – that's consumed late at night, typically between 9pm and 6am but any time between dinner and bed. While few restaurants are actually open 24 hours in Hong Kong, many open late – around 9pm – to do a siu yeh trade. Many restaurants, cafes and street stalls have special siu yeh menus, and even nightclubs can be known as much for their late-night munchies as for their DJs and glow-in-the-dark cocktails.
"Chinese people have a saying that you work and earn money for food," said Silvana Leung of Hong Kong Foodie Tasting Tours. "It's a way to treat yourself."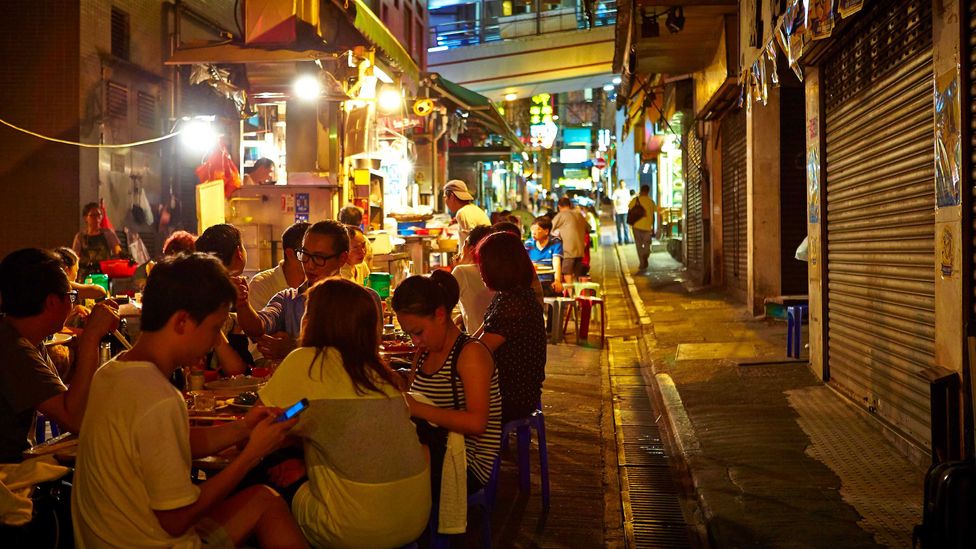 Head to any dai pai dong (street food stall) late at night, and you'll find food to satisfy your every whim (Credit: Sarah Treleaven)
Celia Hu, editor-at-large for Hong Kong's Foodie Magazine and blogger at Girl Meets Cooking, explained that what sets Hong Kong's siu yeh apart from other late-night snack cultures is the quality and variety.
"It's not just a sloppy kebab after a dizzying night of partying," she said. "In Hong Kong, lots of the late night or all-night restaurants have full menus offering fresh seafood, intricately folded wontons and freshly steamed dim sum."
The breadth and range of Hong Kong's food scene is astounding, from hotel buffets and convenience stores to hole-in-the-wall shops and street stalls. Locals happily line up for the best egg tarts or wine-marinated roast goose. Simple, cheap and delicious bowls of umami-rich wonton noodle soup are sold just metres from Michelin-star restaurants serving up tasting menus of braised abalone and Brittany blue lobster.
But most siu yeh options tend to be comfort-based, less fussy Cantonese classics. "All these foods are a part of the daily eating habits of people so they tend to go for the foods that they grew up with," Hu said. "It's a great way for loved ones to get together and share their day."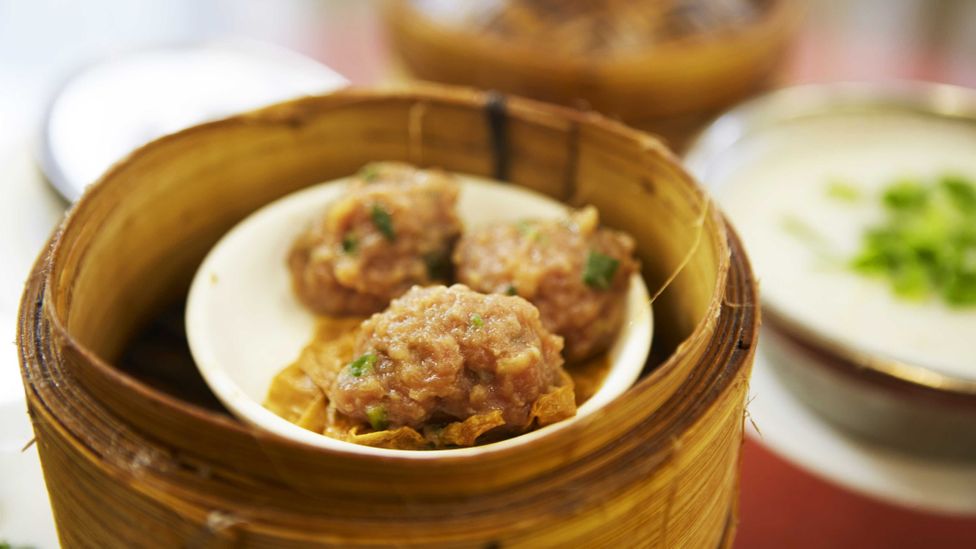 (Credit: Sarah Treleaven)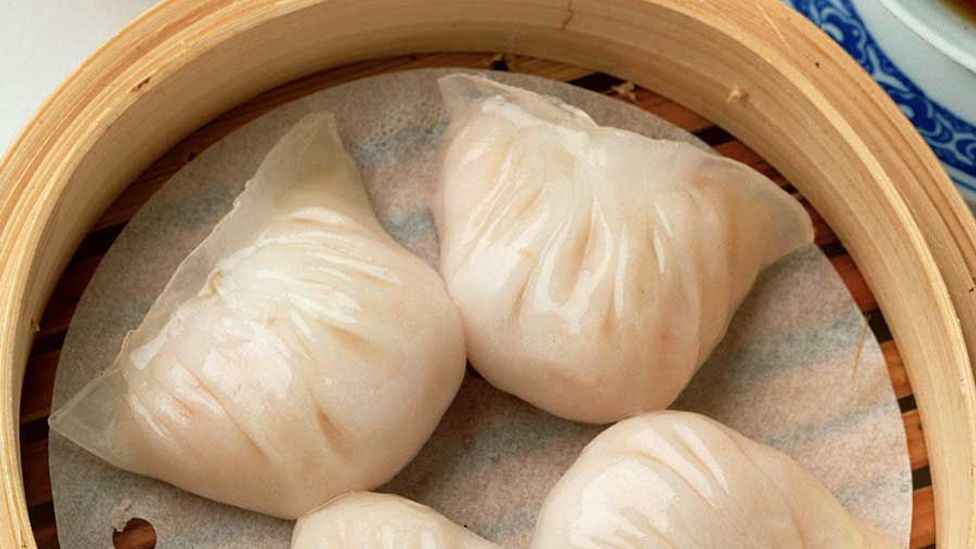 (Credit: Sarah Treleaven)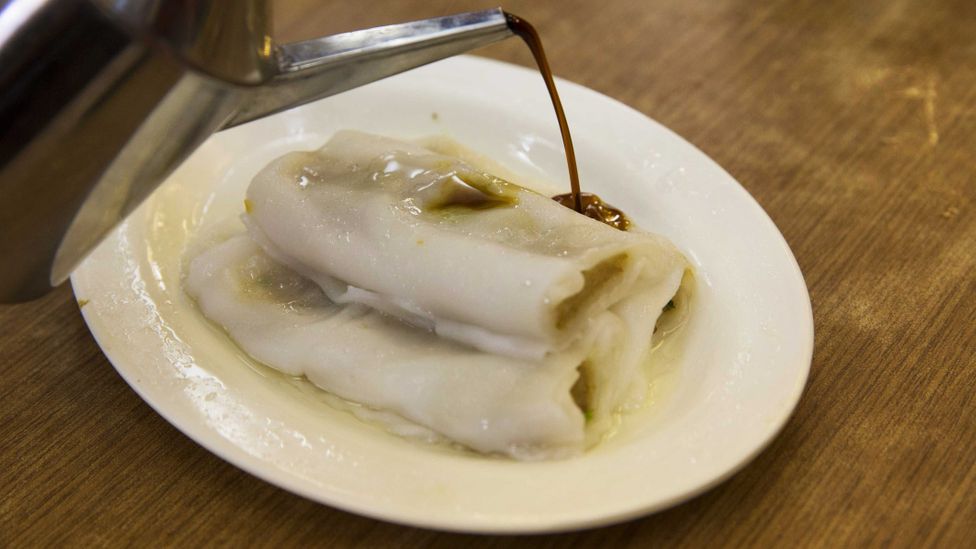 (Credit: Sarah Treleaven)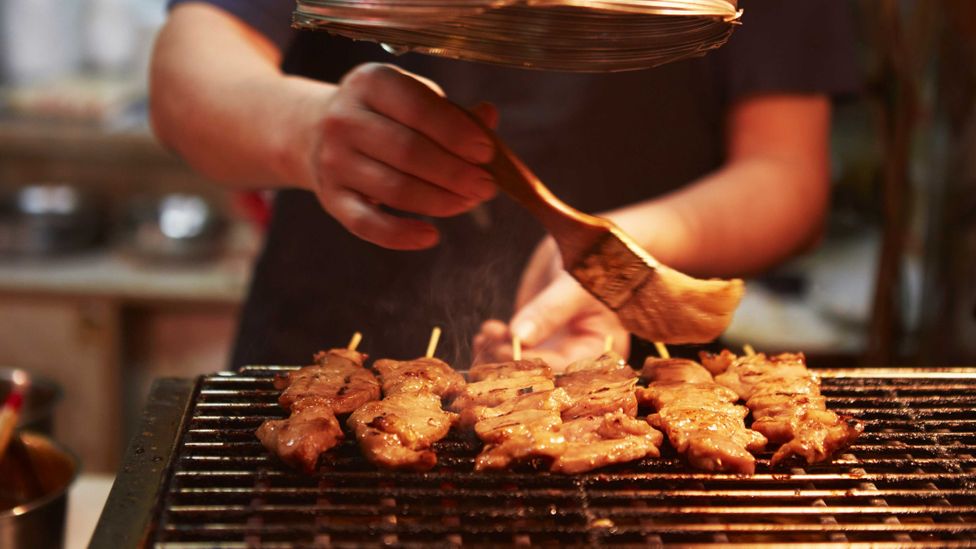 (Credit: Sarah Treleaven)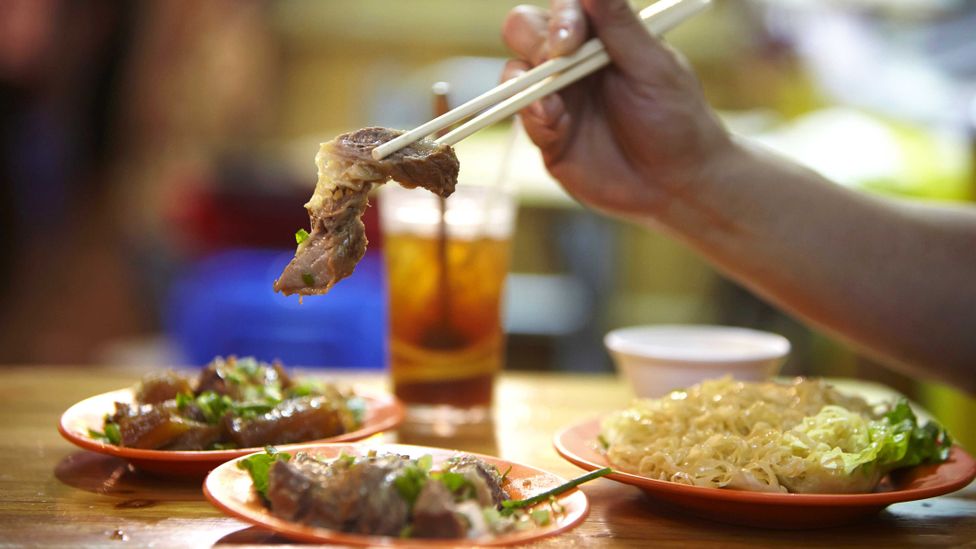 (Credit: Sarah Treleaven)
Head to any dai pai dong (street food stall) late at night, and you'll find scallion pancakes, fried oyster omelettes, dumplings, fishballs, congee topped with minced meat or preserved eggs, mix-and-match noodles (with a variety of noodle types, sauces and toppings), deep-fried stinky tofu and all manner of items served on a stick.
Dim sum is a particularly iconic siu yeh selection, with late-night eaters able to choose from hundreds of dishes, including the ever-popular barbecue pork buns, shrimp-stuffed rice noodle rolls and savoury fried turnip cake.
And while most siu yeh options seem relatively trend-resistant, dessert is the one exception.
"Desserts change depending on what is Instagrammable at the moment," Hu said. More traditional choices include red bean soup or mango pudding, but classic French pastries and artisanal popsicles are recent favourites. If Hu's looking for a midnight calorie splurge, she loves runny custard buns. "It's like a lava cake but with a Cantonese twist," she said.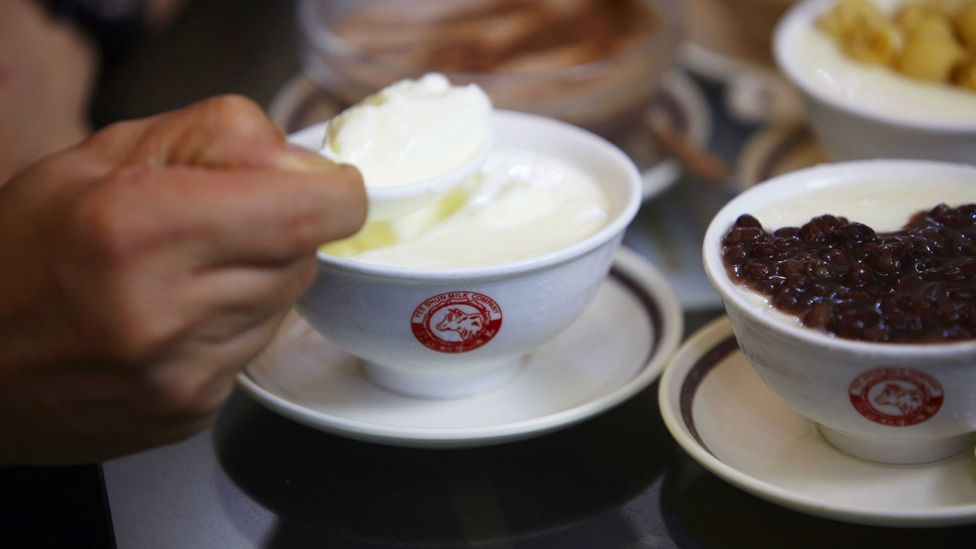 While dim sum tends to be trend-resistant, desserts tend to change depending on what is in style (Credit: Sarah Treleaven)
Janice Leung Hayes, food writer and founder of Island East Markets, Hong Kong's largest farmers market, pegs the origins of siu yeh in China's Guangdong Province.
"Some say that in southern China we have longer days, so we tend to be awake for longer and have more meals, while others say it came from a Guangdong culture of meeting for tea or wine after dinner," she said. "Ancient Chinese texts from as far back as the Tang Dynasty mention the practice."
But it's a number of contemporary contributing factors that have made siu yeh an enduring cultural phenomenon.
Hong Kong's tropical heat and humidity can dampen a daytime appetite, which means that locals are accustomed to eating well after the sun has gone down. Residents often stay up late, thanks to both long working hours and a frenetic social life that usually takes place in public instead of very cramped high-density apartments.
"We have more restaurants per capita than anywhere else in the world, but I think that's partially because our homes are so small we can't throw dinner parties," Hayes said.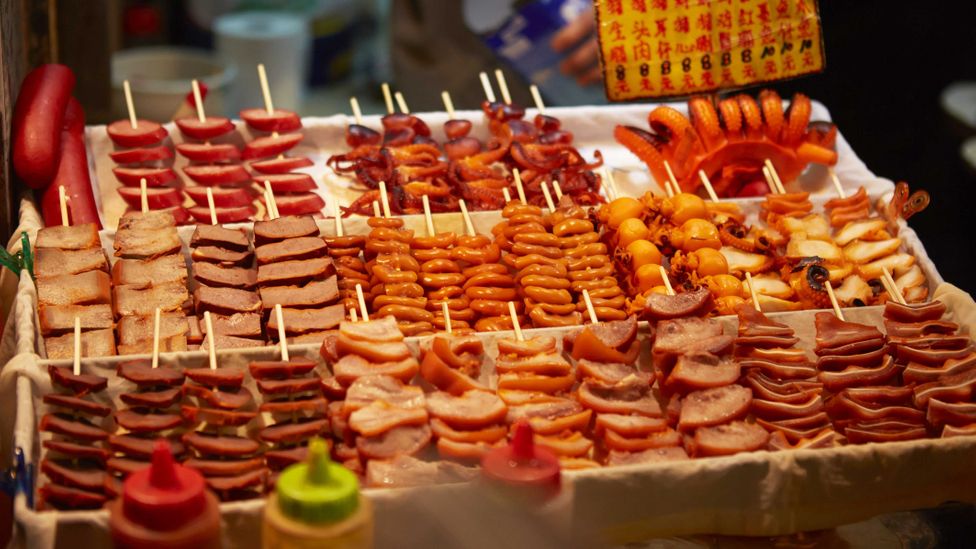 With a staggeringly abundant spread of food, you will never go hungry in Hong Kong (Credit: Sarah Treleaven)
In addition, Chinese culture is highly food-oriented, and every festival has food-related rituals and traditions – from dense moon cakes during the Mid-Autumn Festival to plump pork-and-cabbage dumplings at New Year.
"We tend to see food as a way of getting people to come together," she added.
If you liked this story, sign up for the weekly bbc.com features newsletter, called "If You Only Read 6 Things This Week". A handpicked selection of stories from BBC Future, Earth, Culture, Capital, Travel and Autos, delivered to your inbox every Friday.