Let's face it, we all get hit with an occasional craving for fast food. As a registered dietitian, I'll admit that there are some quick-serve meals on my "must-have" list. And there are days when travel, or just being short on time, means that visiting a drive-thru or fast-casual restaurant are my best options for a nutritious meal.
While many quick dining meals are loaded with calories, saturated fat, and sodium, not all of them are "diet disasters." Craving Chinese food? No problem! If you have a hankering for Panda Express but you don't want to wreck your diet, I have some dietitian-approved picks from this fast-casual Chinese food favorite.
Then, don't miss Popular Fast Food Items to Never Order, Say Dietitians!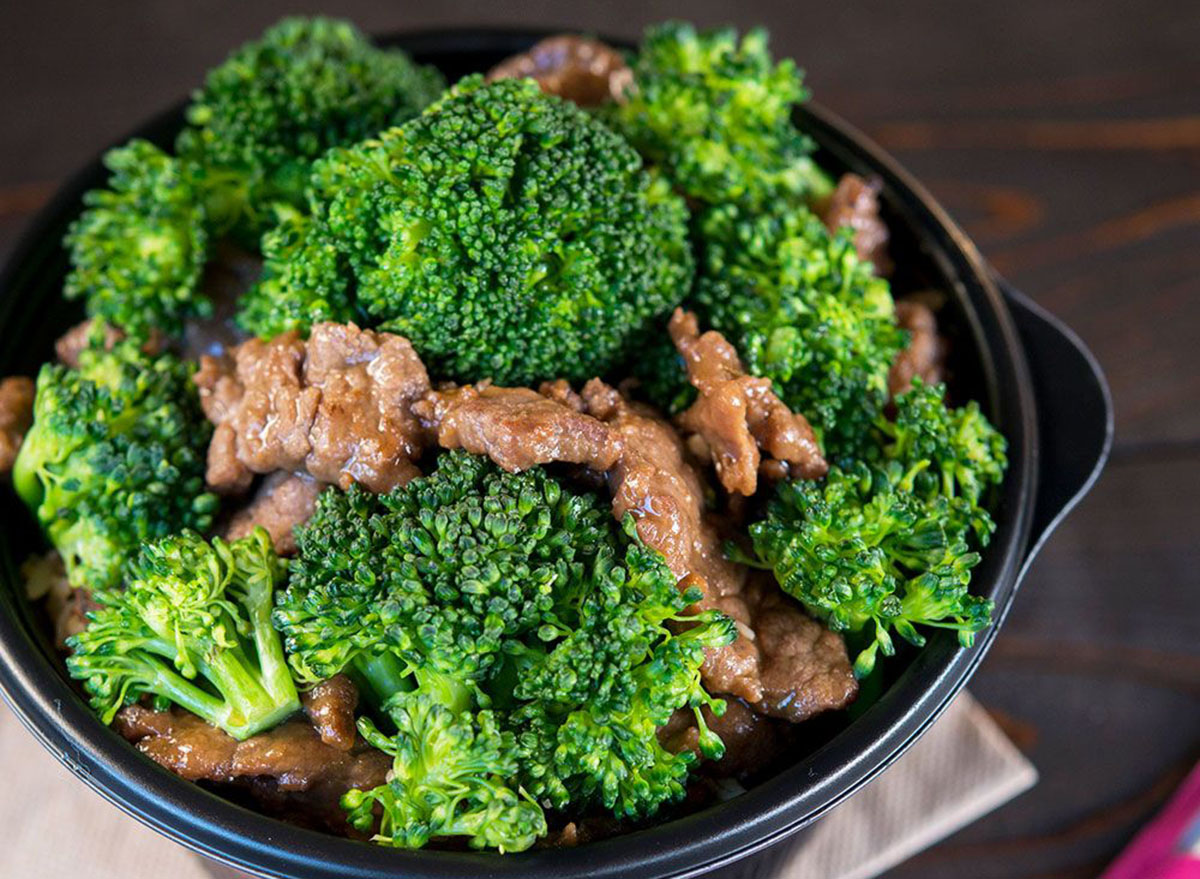 PER SERVING: 150 calories, 7 g fat (1.5 g saturated fat, 0 g trans fat), 520 mg sodium, 13 g
…
Read More